The pressure to deliver more for less can be intense. To satisfy expectations, you may need to find creative ways to deal with the challenges you face.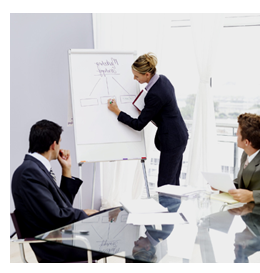 PERform Consulting and Development will work with you to:
Build your internal capacity


Provide flexible external capacity and expertise


Avoid the costs of traditional recruitment
Our services include:
Training and development
to build knowledge and skills and contribute to Continuing Professional Development
Facilitation of meetings or workshops
to help structure and develop ideas, find consensus, build teams or draw out key issues across groups and partnerships
Consultancy
to give immediate access to expertise in key areas
Project support/interim management
to provide a cost-effective and flexible additional resource over the short to medium term
Assessment services
to identify development needs, highlight strengths and areas for improvement and help build on success or gain external recognition
Research
to create the knowledge needed to plan services, support, develop and motivate employees and understand how performance is perceived by customers, service users and others
We can provide a one-off service or build a longer-term relationship. We promise honest advice about options without obligation.
Contact us at any stage in your planning process to discuss your particular needs.