Consultancy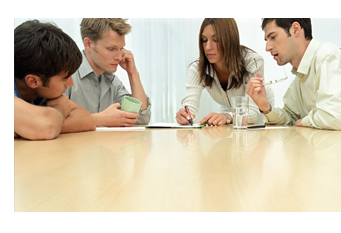 We offer bespoke consultancy that starts with listening carefully to your needs. We bring expertise across key skill areas - from understanding customers, through managing, motivating and developing employees, to mapping processes, managing performance and recognising success.
A great deal of energy can be wasted in organisations. Our particular strength is 'joined-up thinking' - making powerful links across departments and functions - getting people working together, and creating synergies so that their full potential is harnessed to achieve the organisation's key objectives.
We understand that every organisation, team, challenge and opportunity is unique and we aim to work in partnership with you to develop solutions that reflect your specific circumstances and environment.
We offer a range of services including:
Supporting self-assessment, for example prior to performance audit - or in preparation for submission against quality models, standards or awards


Supporting implementation of quality models and frameworks such as Balanced Scorecard or EFQM Excellence Model


Training needs analysis and strategy development


Supporting performance management - working alongside managers or steering groups


Advising on improvement actions following research or assessment, and supporting implementation
Talk with us about how we can help.